Arab Straight Boys .com


[Garçons Arabes Hétéros]


-
Bilal 3




- 1 HOUR AND 5 MINUTES of VIDEO (780 MB file, but also a lighter version split in 13 chunks of 25 MB)
- 1887 STILL IMAGES captured from the vids, in 640x480 (1 snapshot every 2 second)
- 1 ZIP file of these snapshots
- FIRST-TIME BOY-BLOWJOB (with plausible proofs*)
- TOUCHING, RUBBING, WANKING, SHAGGING, PRESSING, PLAYING WITH DICK
- MEASURING DICK (17 cm)
- 2 CUMMINGS with good slow motion replays
- 2 CAMERAS
- SIMULATING ASS-FUCKING ME (VERY HARD DICK !)
- FUCKING A TRANSPARENT JELLY PUSSY while watching female porn movie
- ASS-HOLE VIEWS
- SHOWERING, even PISSING, etc etc
a real great set, highly arousing ;
be prepared !
* the "plausible proofs" are mainly an additional video clip (ASB_Bilal3-0.flv, not counted in the 1h5mn main clip's duration, but that you will get), which is made when we talk about all this (before the "job"), in order to try to find a way, a solution (he really did not want, at first) --- and also, during the main clip, at first, he tells a story about a man who wanted to suck him, without success of course --- and many other details (like his troubled sensations when we do it - he couldn't even manage to talk - etc)

- [1 HEURE ET 5 MINUTES de vidéo (fichier de 780 MB, mais aussi une version plus légère en 13 morceaux de 25 MB)]
- [1887 images capturées depuis les vidéos, en 640 x 480
(1 toutes les 2 secondes)]
- [ 1 fichier ZIP de ces images]
- 1ERE FOIS SUCE PAR GARCON (avec preuves plausibles*)
- TOUCHER, FROTTER, BRANLER, SECOUER, PRESSER ET JOUER AVEC LA QUEUE
- MESURAGE DE LA QUEUE (17 cm)
- 2 EJACULATIONS avec des bons ralentis (replays)
- 2 CAMERAS
- SIMULATION ENCULAGE DE MOI (QUEUE TRES DURE !)
- NIQUAGE DE CHATTE EN GEL TRANSPARENTE en regardant des clips X de femmes
- VUES DU CUL (trou)
- DOUCHE, PISSER même, etc etc
vraiment un excellent set, hautement excitant ;
vous êtes averti(e) !
* les "preuves plausibles" sont, principalement, un clip supplémentaire (ASB_Bilal3-0.flv, non compté dans les 1h5mn du clip principal, mais que vous aurez), qui est fait pendant qu'on parle de tout ça (avant de faire le "job"), afin de trouver un moyen, une solution (il ne voulait vraiment pas, au début) --- et aussi, pendant le clip principal, il raconte une histoire à propos d'un homme qui a voulu le sucer, sans succès bien sûr --- et beaucoup d'autres détails (comme ses sensations troubles quand "on le fait" - il n'arrivait même pas à parler - etc)
PREVIEW [APERCU] (SCROLL all the page !)
This set is quite special.
Do you remember, in Bilal 2 (made a few days before),
he was extremely reluctant, he was shocked and almost angry
when I asked if I could lick the chocolate on him !
And after some talks (and even a few $$ more),
he allowed me to lick only a small square area on his leg,
and during only 20 seconds !
(if you've seen the movie, you know that all this is real, not simulated by him)

So for the 3rd job, I told him,
look, we have to do something new, something more...
And I talked with him a very long time in a café,
first to show him that "I'm not gay" (I showed pics of me fucking a girl),
and second, to consider he we could act as if I were a girl,
but without ass-fuck, and, very important for him, without his face.
(you even get the clip of these talks, to prove everything, in members area)

Finally he accepted to give a try,
and we got a very very good "Bilal 3",
in which it's absolutely easy to see
that it was, for sure, his very first time !
(and I'm sure he did not do anything with a guy since then)
The main tricks that helped him were :
- "this is only for job"
- "I am a girl"
- and all was with masked face

and the best of all is that
he was HIGHLY aroused,
his dick was very stiff and hard !
Being sucked by a guy who can fuck girls,
it's the highest level in sexual pleasure, isn't it ?
(except maybe ass-fuck, that we did not want,
but however we made "simulations" and he was very aroused too :-)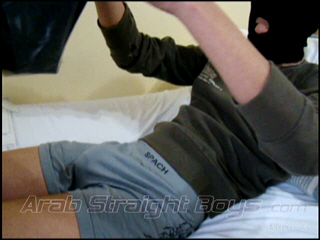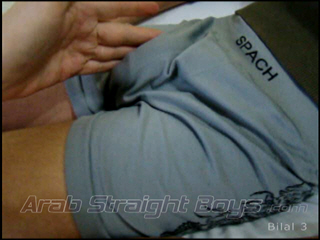 These are 1/4 size captures from the 1h movie you will get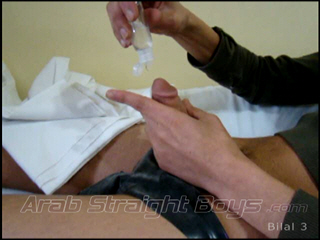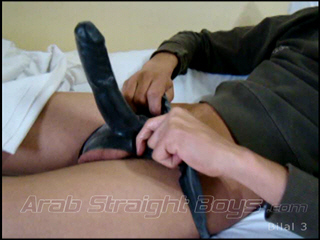 At first we began with this rubber thing (kinda BDSM rubber slip),
in order to have the contact with a guy was not too close,
and I could say "for me it's only like sucking a piece of plastic"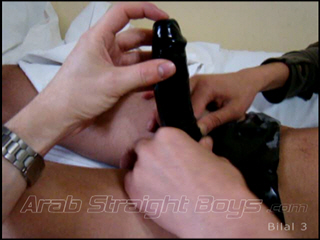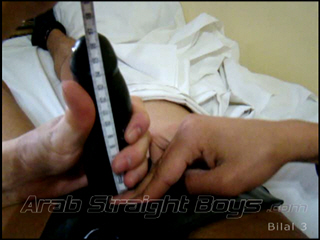 Maybe all this looks a bit strange or complicated,
but just remember that this boy would NEVER
accept to be sucked by another guy,
so these were very exceptional conditions
with a lot of preparation and tricks and accessories,
all this was really necessary (at least, to start, to "unblock" him)
Believe me, it was really an adventure, it took a LOT of time
(btw. this boy is now a friend, we are in trust, and I plan other things with him)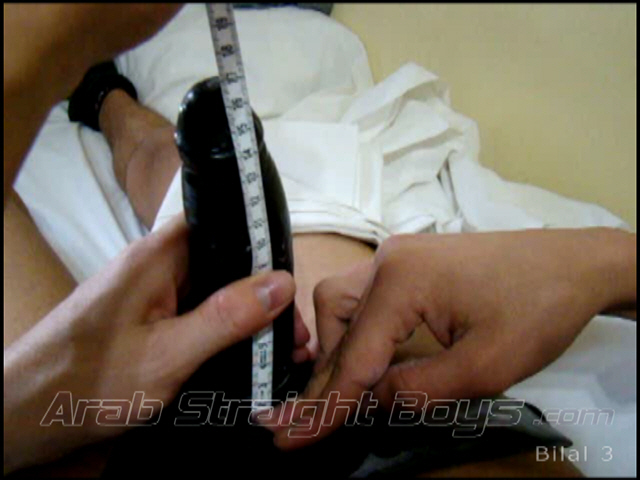 These are FULL size captures from the 1h movie you will get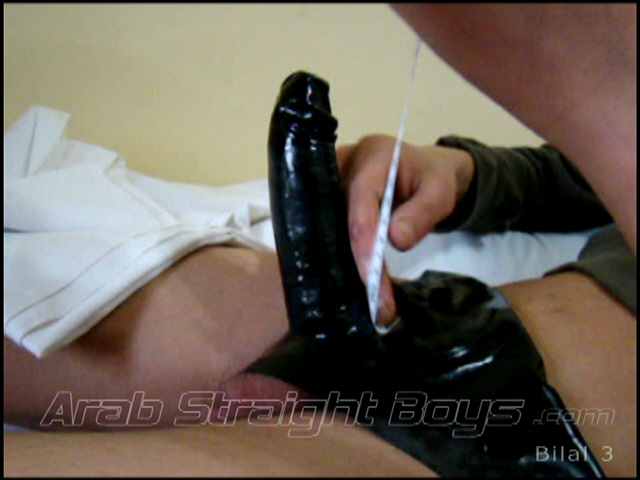 Above are FULL size captures from the 1h movie you will get
I can give a lot of them for free, because
watching the MOVIE is *way* better
than seeing only these static, mute snapshots !! :-)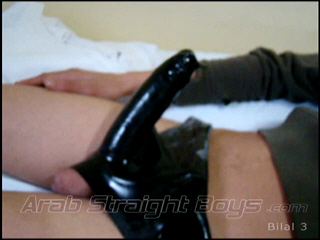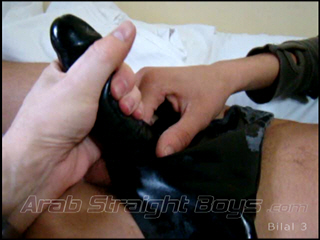 These are 1/4 size captures from the 1h movie you will get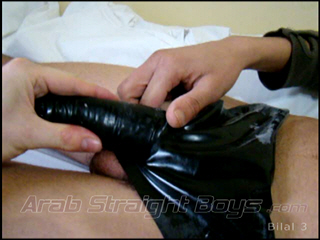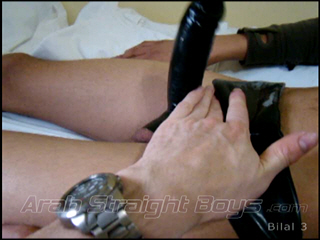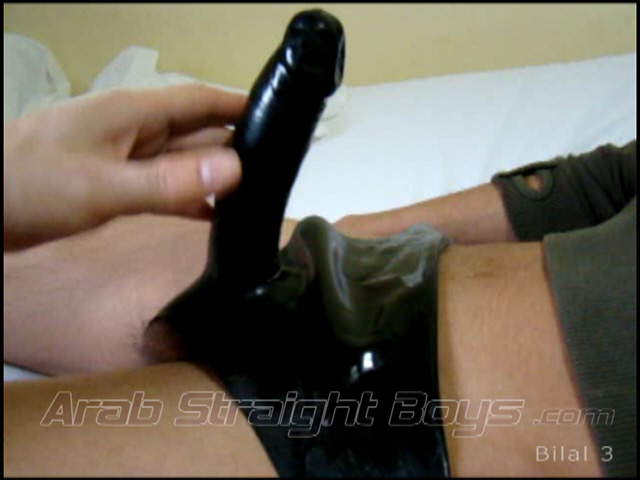 These are FULL size captures from the 1h movie you will get
(i.e. 640x480 at 1500 Kbps)

I can give a lot of them for free, because
watching the MOVIE is way better
than seeing only these snapshots !! :-)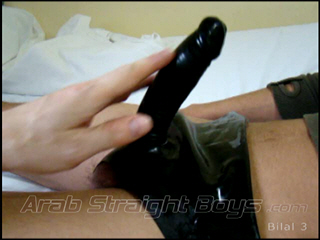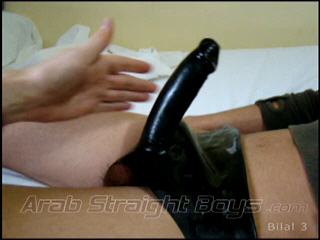 See how excited (HARD LIKE STONE) he was ! :-)
at this point he knew that I was probably about to suck him,
although I did not say it very clearly, in order to avoid blocking him
(sometimes very small details or words can fuck all !)
- I just said"I will behave like a girl",
which of course implies the same actions, but is less "direct"
(and also it adds some suspense :-)
(what will I do exactly, when, etc)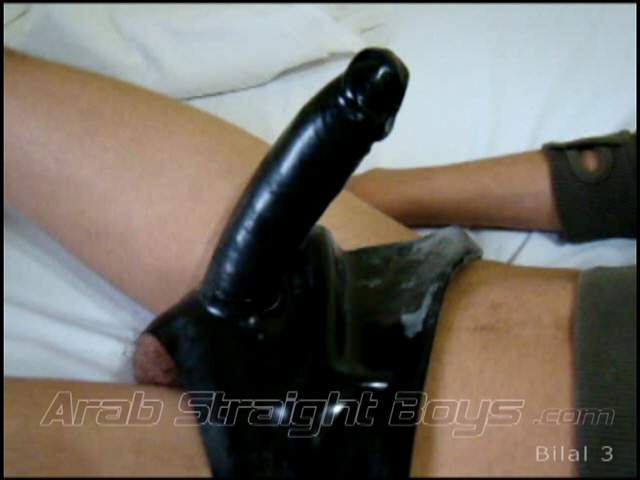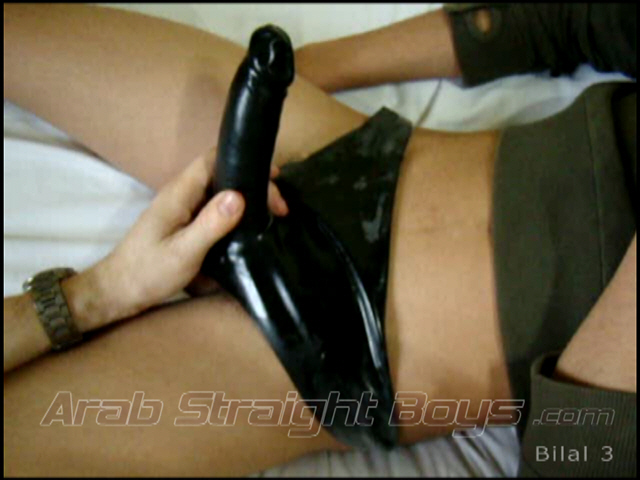 Below, at last, I begin to put his dick in my mouth !! :-)
O.M.G., it was really a GREAT time, for me and for him !
Just one day before, I would never have thought I could manage to do it !
Patience and kindness and efforts and preparation
and cleverness and accessories (and money !) can help a lot !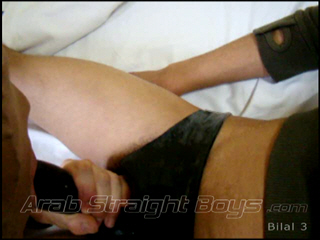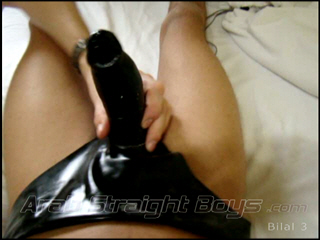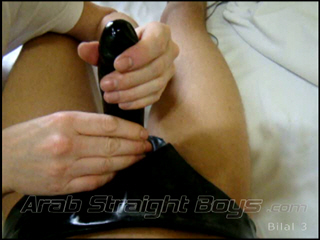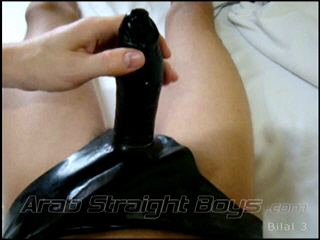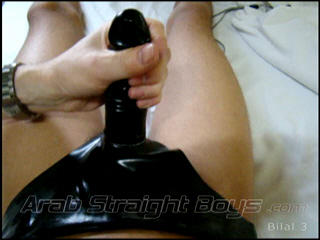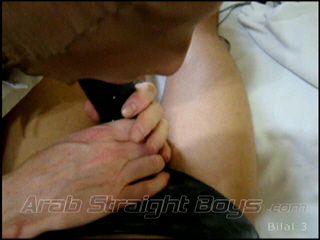 mmmmh...... that's a very good souvenir
and I'm sure, for him too
(we later talked about doing such a job again, and he was not against)
I know that there is a lot of sucking etc already in this site,
but this case is very different !
When you see the clip you have no doubt about all what I write
(that it was the first time, that he was over-aroused (and troubled also) etc)
(Atess 2 was also a "first time obviously", by the way)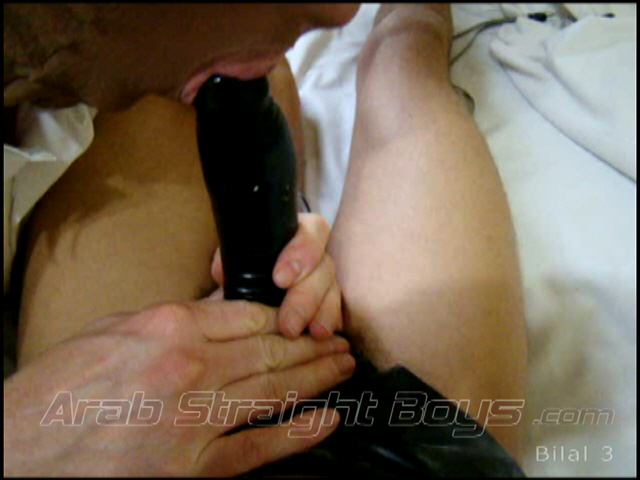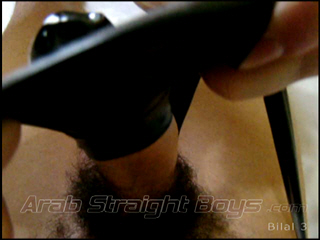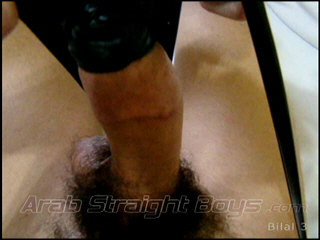 Below (first pic), you can see how hard he was,
when I force to remove the black rubber sheath !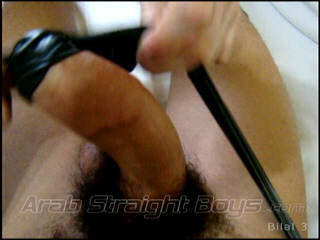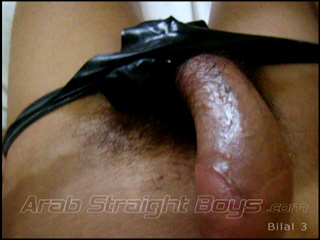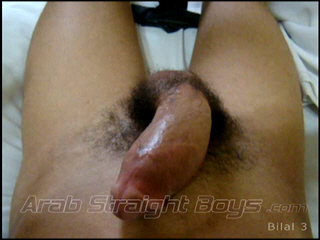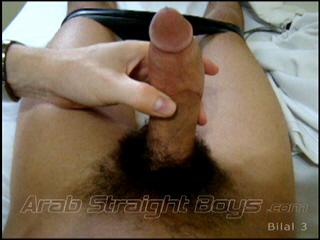 Then I felt that it was to quick to suck directly (direct skin),
and I put a condom on his dick
- or should I say, "I tried" to place a condom !
his dick is so fat, it was not easy to do !
On these reduced snapshots, you can guess it
(for instance when you see the skin turning white, because of the condom's pressure)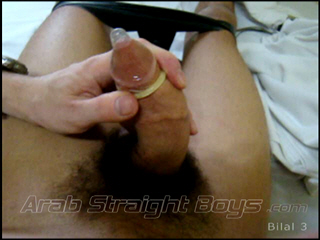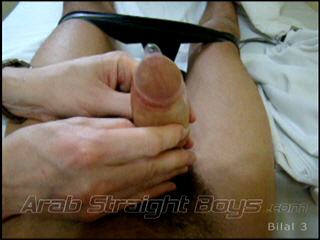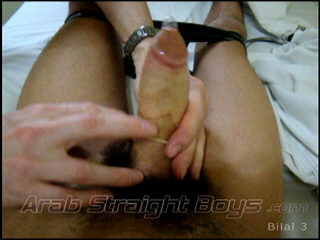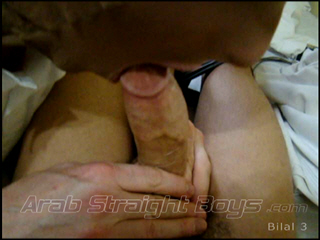 hmmm... such a delight, even with the condom !
You should have seen his expression the other day (Bilal 2),
when I proposed JUST to lick the chocolate all around his dick,
he was really angry, and I thought "fuck, what i've said !!
maybe he will get violent, or stop all"
(you can guess this, as there are 1 or 2 seconds of this caught in Bilal 2 movie)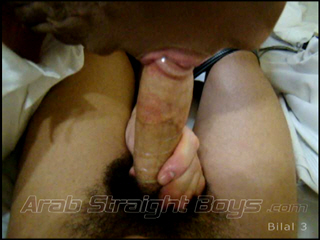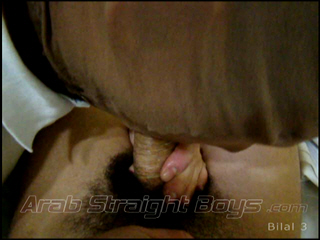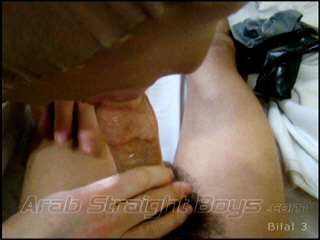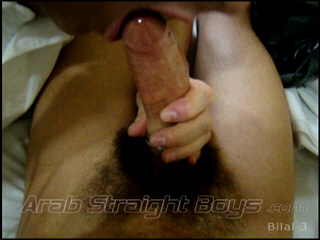 These are only REDUCED SIZE (1/4) captures
from the 1h movie you will get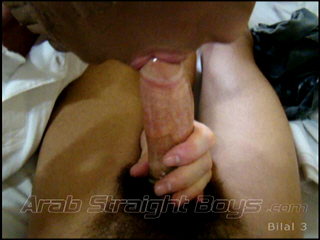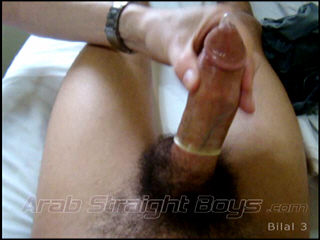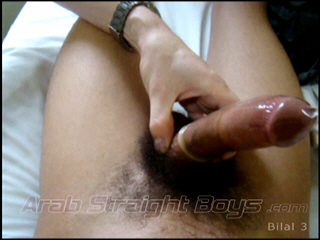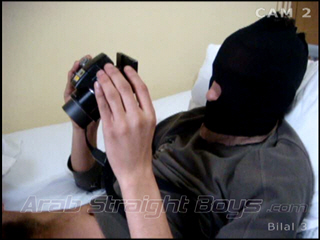 This adventure was so fabulous
that I wanted to do my best to share it with you,
and I used 2 cameras
(helped by the fact that I was masked too
- those masks are ugly, but SO helpful !!)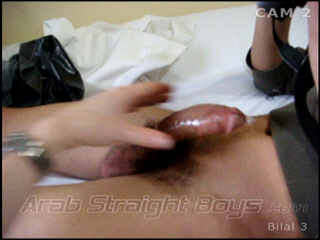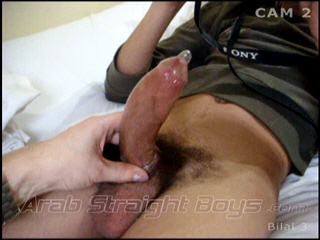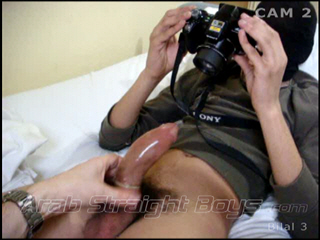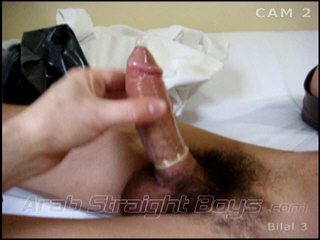 And also I recorded the things and details
in such a way to make you feel that you are there
with us (like I do usually)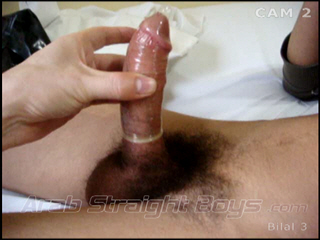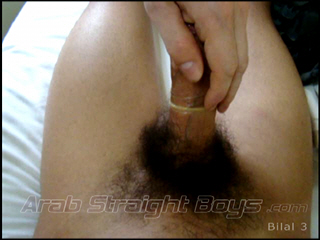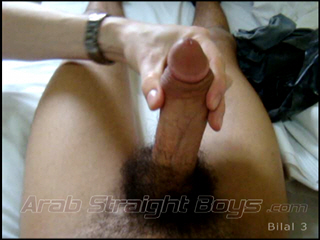 (OMG such a fat dick, I would definitely not want to have it in the ass)
Then he agreed that I removed the condom
(when a boy is aroused, he can agree with a lot of things :-)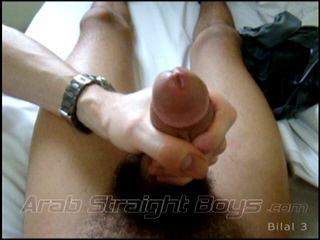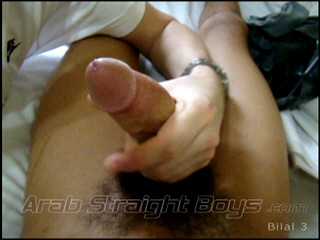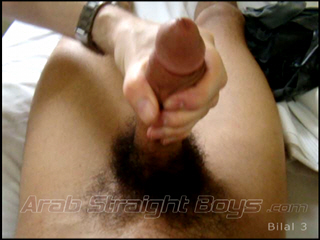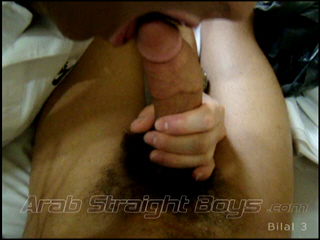 and then... hmmmm..... slrrrppp ! :-)
the fun begins !! :-))
All this is only the beginning !
Then, of course, I give him
maybe his best blow-job ever
(all with many close views with 2 cams etc)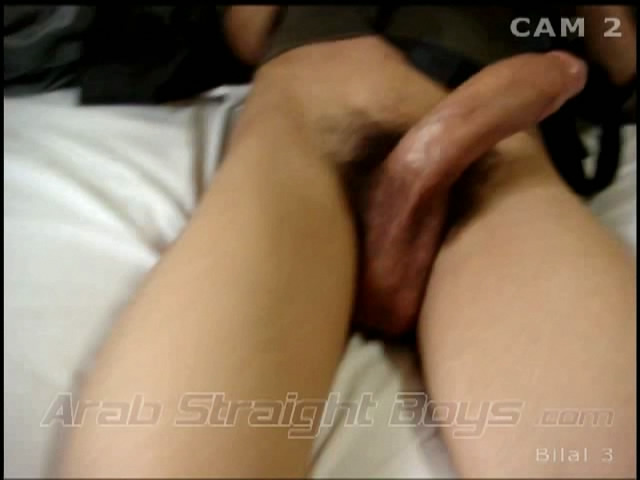 then he cums (quite nice shot)
and you see it very well with the 2 cams,
and my special "CUMBAR"
(the yellow/red/orange progress bar
allowing you to know exactly when he will cum,
then with a slow motion replay)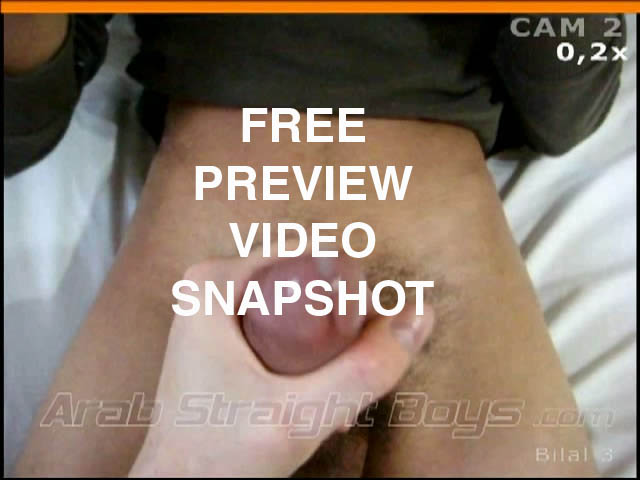 then we try other things
(I managed to have him simulating fucking me,
you will see that he really did not want at first,
but when he did it, you see he was very hard !! :-)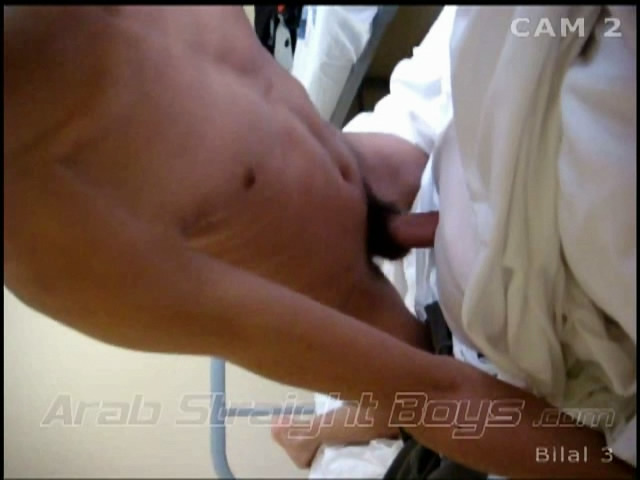 then he fucks a jelly pussy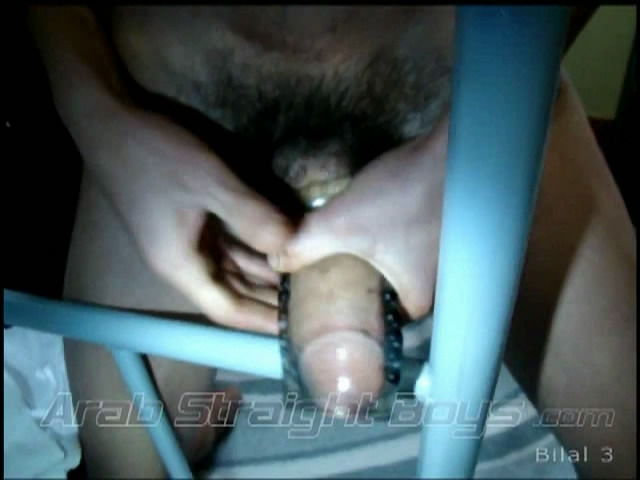 (with some short but good ass-views)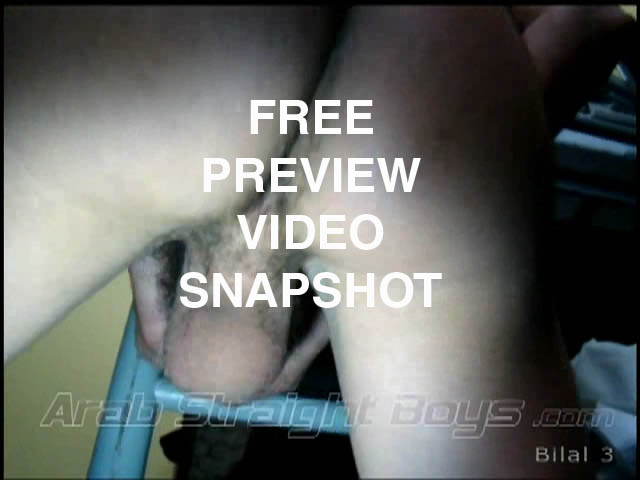 and then he cums again
(much less, of course)
etc
"oh what a night !"
really, it was great !
AND NOW IT'S UP TO YOU
IF YOU WANT TO SHARE IT
- LIVE IT WITH ME
WITH SOUND AND VIDEO,
ENJOY !
Good entertainment ;-)

You can watch now all the SEX
IMAGES and MOVIES of this boy !
The cost won't change anything in your life ;
it's the price of any drink or meal or wasted fuel,
which brings you much less pleasure : right or not ?
Nothing forbids you to enjoy ! (except you ?)
So why not indulging yourself ?...

NOW :-)
Each boy (or "package") has a separate one-time membership (from only $3).
Therefore, you can be sure to find a boy that you like, at an affordable price, right now.
JOIN HERE (for this set only)
[ACCEDER] (pour ce set seulement)
This is a unique charge, you will NOT be rebilled, there is nothing to cancel.
Secure transaction - Neutral bank statements - Keep relax.
Attention : the access to this boy does not give access to the other ones.
Reminder about what you get :
Bilal 3




- 1 HOUR AND 5 MINUTES of VIDEO (780 MB file, but also a lighter version split in 13 chunks of 25 MB)
- 1887 STILL IMAGES captured from the vids, in 640x480 (1 snapshot every 2 second)
- 1 ZIP file of these snapshots
- FIRST-TIME BOY-BLOWJOB (with plausible proofs*)
- TOUCHING, RUBBING, WANKING, SHAGGING, PRESSING, PLAYING WITH DICK
- MEASURING DICK (17 cm)
- 2 CUMMINGS with good slow motion replays
- 2 CAMERAS
- SIMULATING ASS-FUCKING ME (VERY HARD DICK !)
- FUCKING A TRANSPARENT JELLY PUSSY while watching female porn movie
- ASS-HOLE VIEWS
- SHOWERING, even PISSING, etc etc
a real great set, highly arousing ;
be prepared !
* the "plausible proofs" are mainly an additional video clip (ASB_Bilal3-0.flv, not counted in the 1h5mn main clip's duration, but that you will get), which is made when we talk about all this (before the "job"), in order to try to find a way, a solution (he really did not want, at first) --- and also, during the main clip, at first, he tells a story about a man who wanted to suck him, without success of course --- and many other details (like his troubled sensations when we do it - he couldn't even manage to talk - etc)

- [1 HEURE ET 5 MINUTES de vidéo (fichier de 780 MB, mais aussi une version plus légère en 13 morceaux de 25 MB)]
- [1887 images capturées depuis les vidéos, en 640 x 480
(1 toutes les 2 secondes)]
- [ 1 fichier ZIP de ces images]
- 1ERE FOIS SUCE PAR GARCON (avec preuves plausibles*)
- TOUCHER, FROTTER, BRANLER, SECOUER, PRESSER ET JOUER AVEC LA QUEUE
- MESURAGE DE LA QUEUE (17 cm)
- 2 EJACULATIONS avec des bons ralentis (replays)
- 2 CAMERAS
- SIMULATION ENCULAGE DE MOI (QUEUE TRES DURE !)
- NIQUAGE DE CHATTE EN GEL TRANSPARENTE en regardant des clips X de femmes
- VUES DU CUL (trou)
- DOUCHE, PISSER même, etc etc
vraiment un excellent set, hautement excitant ;
vous êtes averti(e) !
* les "preuves plausibles" sont, principalement, un clip supplémentaire (ASB_Bilal3-0.flv, non compté dans les 1h5mn du clip principal, mais que vous aurez), qui est fait pendant qu'on parle de tout ça (avant de faire le "job"), afin de trouver un moyen, une solution (il ne voulait vraiment pas, au début) --- et aussi, pendant le clip principal, il raconte une histoire à propos d'un homme qui a voulu le sucer, sans succès bien sûr --- et beaucoup d'autres détails (comme ses sensations troubles quand "on le fait" - il n'arrivait même pas à parler - etc)
MEMBERS [ZONE RESERVEE] :
Access restricted area here

Ensure visiting our main site :


All images and videos shown here are only for personal use, and copyright protected. Any other use or distribution outside your computer is illegal.
All of the boys were 18 years or older at the time of the recordings (
proof on file
). © 2000-2010 ArabStraightBoys.com - All Rights Reserved